This post may contain affiliate links. Please review the full disclaimer.
This post contains affiliate links
Jamaica, the island with a queue of white sandy beaches, ravishing mountain sides, and delectable foods is opened and accepting tourists from anywhere in the world. If you're seriously considering a trip to tour the elegant Blue Mountain or get lost in the wonders of the Turtle River Cave and Falls, it's important to get educated or learn as much as possible before sojourning. Here are a few Jamaica travel tips you ought to consider.
JAMAICA TRAVEL TIPS: #1
Learn about local customs and practices
Cultures differ. What is acceptable in your country may be frowned on or even repulsive in Jamaica. Before actually taking that long flight to the country, why not do your due diligence and learn about the local customs and people?
Keep abreast with the news to ensure you're alert to what's happening.
Visiting the country, for example, during a tropical storm warning, is not a sage idea.
JAMAICA TRAVEL TIPS: #2
Travel with important documents
This is standard practice. Not only will you need those at the airport, but they might prove beneficial when traveling around. In addition to traveling with your passport, take along other means of identification – maybe a driver's license, if you own one.
To avoid theft or loss of original documents, take along copied versions. Store your original copies safely in your hotel room.
Jamaica Travel Tips: #3
Keep your personal items close
Whether you're visiting Jamaica or another country, never leave your personal items unattended. If you're traveling with luggage, backpacks or handbags, always keep a clear view of them.
Ensure to keep luggage tags and have them properly labeled.
Luggage Tags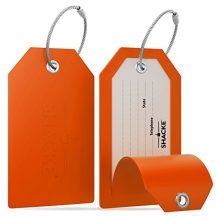 Jamaica Travel Tips: #4
Let friends and family know where you're going
This applies in every situation. If you're traveling alone to Jamaica, they need contact details and your itinerary. The same applies if you're traveling with them. You might get separated in some instances, so be sure to have contact information on hand and their whereabouts.
If feasibility, at all times, travel together.
Jamaica Travel Tips: #5
Travel with light cash
It's wise to have cash on hand when traveling. However, it shouldn't be an elaborate amount. To avoid taking around huge sums of money, use traveler's checks as alternatives. You can also use local ATM machines to withdraw cash. Transactions at ATMs are seamless and don't require the entire day.
Jamaica Travel Tips: #6
Do not stay out at odd hours
Many travelers, upon visiting Jamaica, don't necessarily stay in hotels – some actually camp out to experience the 'nightlife'. Whether you're staying in a posh hotel or camping in a specific area, do not stay out late. If you opt to, ensure you're not alone. (Some Jamaican residents and immigrants rent secure camp spaces, sometimes for up to $10 USD per night.)
Jamaica Travel Tips: #7
Modesty is the best policy
There's no need walk around proudly flaunting your expensive accessories. It is encouraged that you maintain a "low profile" and resist the urge to go around in expensive accessories.
Jamaica Travel Tips: #8
Get friendly with the locals
What's an international excursion or adventure if you're not creating and fostering friendships with the local people? Not only will you be able to enjoy meaningful association, but you'll actually have a 'go to' person in cases where you want to get around on the island. These individuals are able to help in obtaining travel aids and recommend safe tour guides.
Jamaica Travel Tips: #9
Bring your bug spray
Always plan ahead for pests, wherever you decide to visit – they're everywhere. If you'll be enjoying the nightlife – maybe on the beach – or watch the sun go down in the evenings, ensure to have a bug repellent, especially for mosquitoes, biting midges, and no see ums.
Mosquito Repellent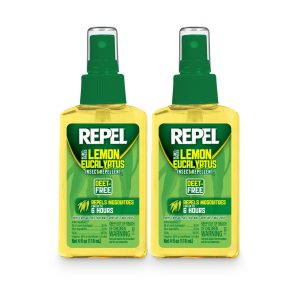 Waterproof bags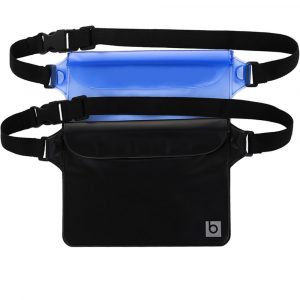 Jamaica Travel Tips: #10
Eat locally
Especially if you're staying at an all-inclusive hotel, you'll be well-taken care off. However, that does not prevent you from eating locally, without spending additional cash. Your hotel will most likely provide local cuisines. Eat as much as you can!
Jamaica Travel Tips: #11
Protect your gadgets at the beach
You'll definitely enjoy the white sandy beaches. Ensure to have the appropriate beach wear. If you'll be having gadgets with you, ensure they're stored safely or never left unattended.
For cameras and smartphones, you may opt to use waterproof bags for safe keeping and protection.